CAM-18 £49.50
Colour CMOS Camera in chrome frame for Rear View Systems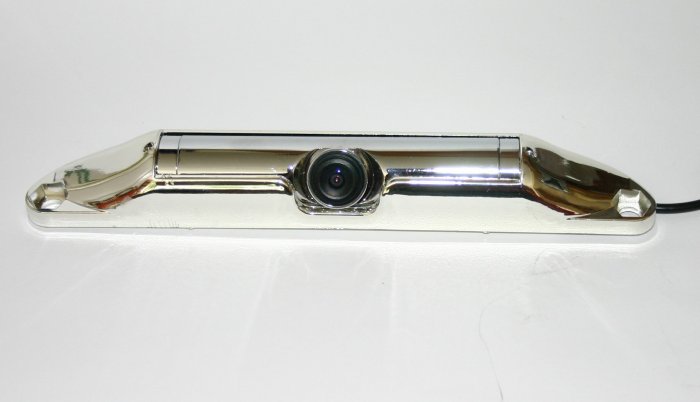 The chrome frame measures 192mm wide by 29mm high and 22mm deep. The angle of the camera can be adjusted from aiming straight out to looking straight down.
Specifications:
1/4 COLOR CMOS
Image device:OV7950
TV system: PAL
Effective pixels: 656*492 pixels
Resolution: 420 TV lines
Size: 19 x 32mm
Lens Angle: 170 degrees
Minimum illumination: 1 lux
Vertical SYNC. frequency : 60HZ
Video output: 1.0 VP-P, 75 OHM
Gamma consumption: 0.45
AGC: AUTO
S/N ratio: Better than 48DB
White balance: Auto
Electronic shutter: 1/60~1/20,000 seconds
BLC: Auto
Current consumption: MAX. 120MA
Power supply: DC 12V
operation temperature: minus 20 Centigrade degree & 70Centigrade degree, RH95% MAX
storage temperature: minus 40 centigrade degree & 85 centigrade degree,RH95% MAX
Comes with approximately 5.5 metres of video cable, power cable and fixing screws.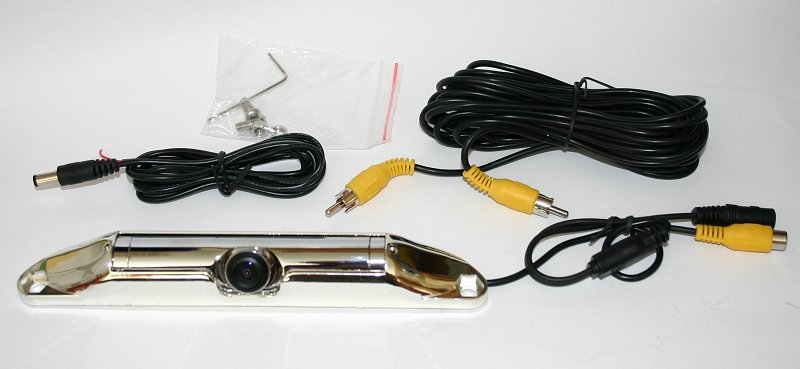 This is ideal to connect with any of my monitors to make a rear view system.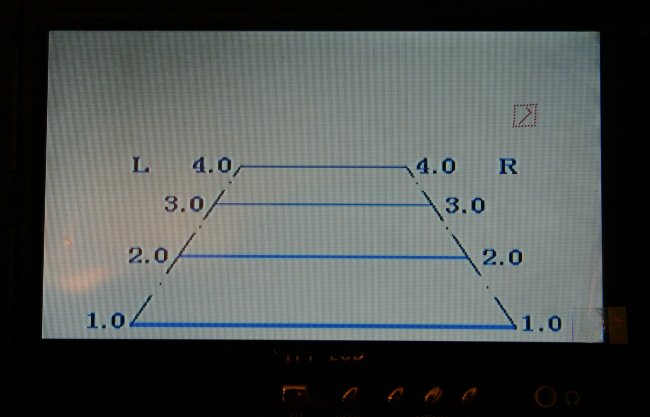 This camera creates Reference Lines on your screen.
CAM-18 £49.50