CAM-44 £29.00
CMOS Dome Rear View Camera with LED Night Vision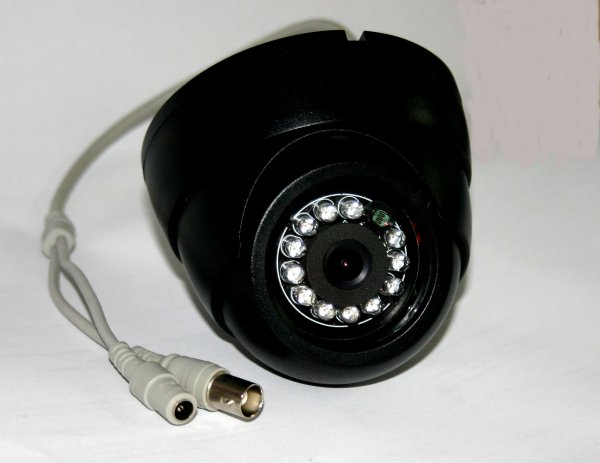 Comes with BNC connector and an adapter to fit RCA (phono) connectors.
Specifications:
Waterproof camera
IP rating: Ip66
Images Sensors: 1/3" CMOS COLOR
TV System: PAL/NTSC
Effective Pixels :638X582/512X492
Sensing Area(mm): 4.9X3.7
Resolution(TV Lines):380
Horizontal Sync.Frequency(KHZ): 15.625/15.734
Vertical Sync.Frequency(HZ): 50/60
Video Output: 1Vp-p,75 Ohm
Gamma Consumption: 0.45
AGC: Auto
BLC : Auto
S/N ratio : Better than 48dB
Lens: F=2.8mm/F=2.0
Lens Angle(Deg.) : 92
Current Consumption(mA) : 280
Power Supply(DCV) 12
Operating Temperature(Deg.C): -20~+70(RH95% Max.)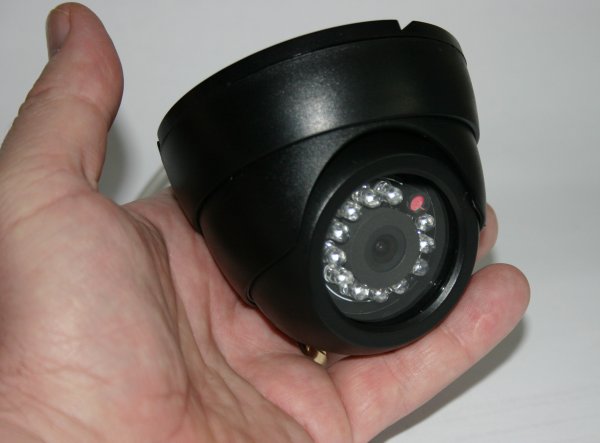 Designed for fitting inside a bus or horsebox or any vehicle where you want to keep an eye on the inside of the vehicle. The lens is adjustable and can be aimed at specific areas.
This is ideal to connect with any of my monitors, especially quad screen monitors, to make a rear view system.
CAM-44 £29.00