CAM-46 £106.00
Double Sony CCD Colour Rear View cameras in WHITE casing
One lens (150 degree) is aimed down to see the rear bumper when reversing, and the other lens (90 degree) is aimed straight back for distant rear view.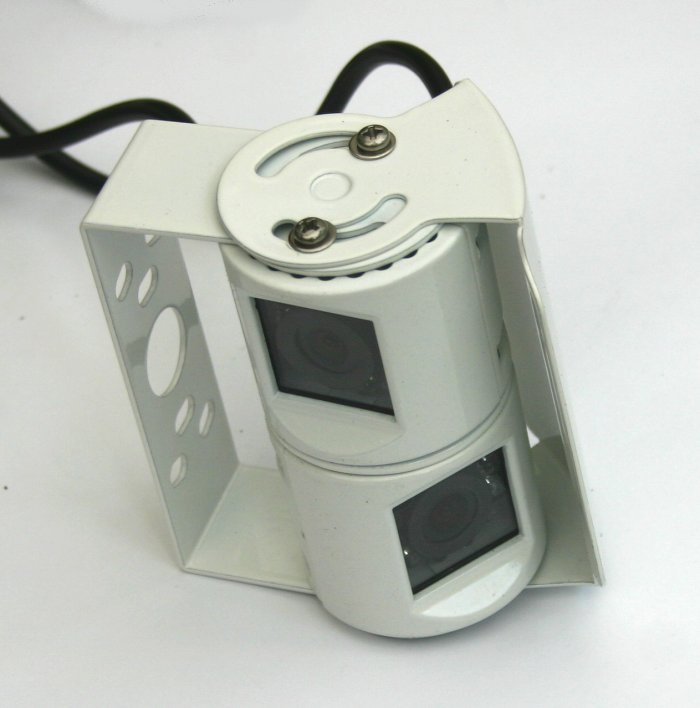 Waterproof cameras with IR function for night vision
Ip rating: Ip66
Image sensors: 1/3" Sony Colour CCD
TV system: PAL
Effective Pixels: 512/582
Sensing area: 4.9mm x 3.7mm
Resolution (TV lines): 520
Min illumination (Lua/F1.2) 0
Horizontal Sync Frequency (KHZ) 1/50~1/10,000
Vertical Sync Frequency (HZ) 15.625
Video output: 1Vp-p, 75Ohm
BLC: Auto
S/N Ratio: Better than 48dB
Lens: F=2.2mm
Lens Angle: 90 & 150 Degrees.
Current Consumption: 290 mA
Power supply: 12v DC
Operating Temperature: -20~+80 Deg C (RH95%Max)

Dimensions: 75mm X 43mm X 57mm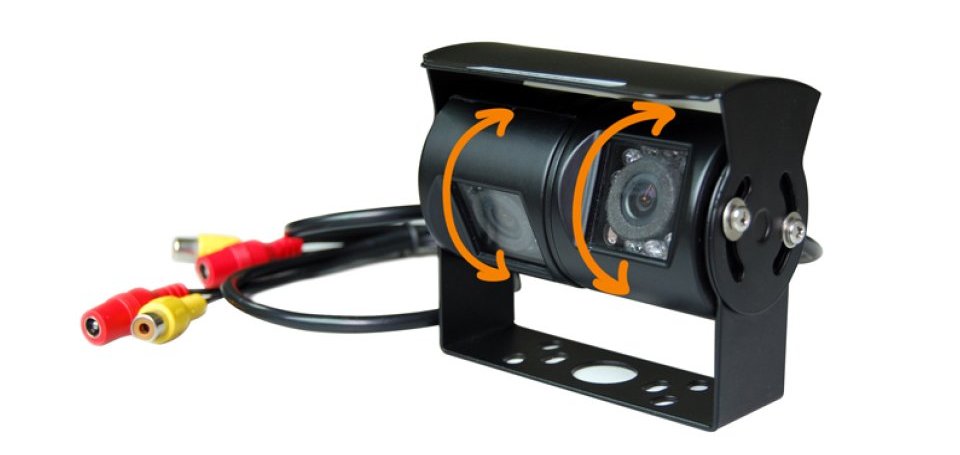 Both camera lenses can be adjusted to aim where you want them to.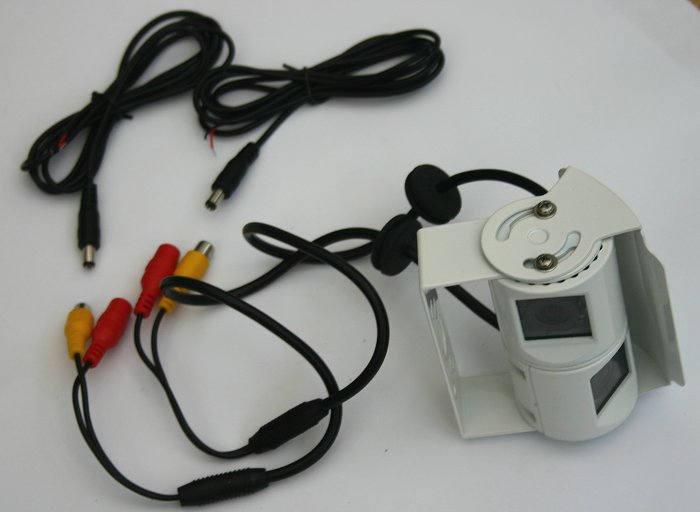 Have one camera aimed straight back for distance rear view and have it wired in so that it can be switched on whenever you wish, and the other camera aimed down towards your rear bumper and wired into your reversing lights so that this one powers up and takes priority when you select reverse gear.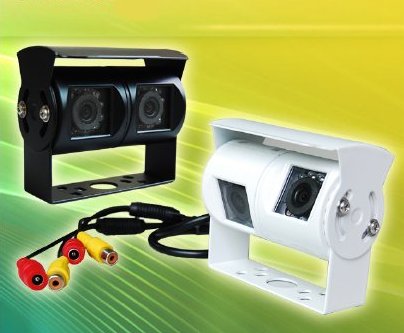 CAM-46 £106.00